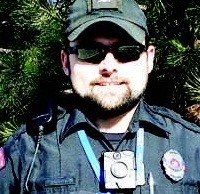 July 22, 2016
By Paragon News Director Paul Joseph  –
The City of Cordell is looking for a new police chief.
The Cordell City Council this week accepted the resignation of Chief Daniel Allen. The council met in executive session on Allen's resignation and formally accepted it upon emerging from their private meeting.
Allen has been police chief in Cordell the past four years having served a total of 10 years with the police department.
City Manager JC Moser says Allen resigned to enter into the private sector and a different line of work.
Moser says he's taking resumes now and will continue to do so until the job of police chief is filled.
–            30              –