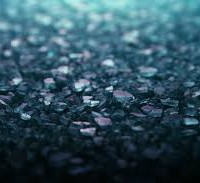 July 21, 2016
By Paul Joseph, Paragon Communications News Director –
An Elk City man is in the county jail after being suspected of using and possessing illegal narcotics.
Elk City Police were recently dispatched to an apartment complex on the city's south side for an alleged assault. When they arrived, they found 41-year-old Troy Lee Frye standing in the breezeway of a building holding a laptop.  He pointed to a man upstairs on the 2nd floor and said that the man had stolen his laptop.  That man was found to have a bloody nose and blood on his chest.  The victim also told police that the laptop was actually his and that Frye was dating his sister.  He told officers that his sister wouldn't let Frye inside the apartment.  When the victim turned around, Frye allegedly punched him I the face.  
Dispatch informed the officers that Frye was wanted on two, valid Elk City warrants so he was arrested and taken to one of the patrol units.
While Frye was talking to police, he was observed to be making unclear statements about unrelated topics. The police report says Frye was observed to be tense and shaky and would occasionally twitch or jerk.
During a pat down search, police found a tinfoil with burn marks inside his wallet. It also contained a light brown, crystal-like substance that later field tested positive for the presence of Methamphetamine.
Frye has been charged with unlawful possession of drug paraphernalia and public intoxication.
The victim told police he didn't want to press charges but that he wanted his laptop back.
Frye's bond was set at $20-thousand dollars at his initial appearance last week and is due back in court for a preliminary hearing on August 9.
–             30              –