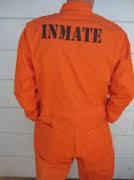 July 20, 2016
By Paul Joseph, Paragon Communications News Director –
A Clinton man that accident shot himself in April is now off to prison.
51-year old Rolland Cuesta Garner pleaded guilty on July 1 to several felonies as well as a misdemeanor of "false reporting of a crime."
Garner told investigators on April 16 that someone shot him while he was walking down a Clinton city street.
Later and according to a probable cause affidavit, Garner admitted that he lied to police and that he accidently shot himself. Apparently, Garner didn't want police to know he was the shooter because he was already a convicted felon and was not supposed to have a firearm.
Garner had been sent to an Oklahoma City hospital by air according to Clinton Detective Captain Mike Murley following the shooting in broad daylight on a Saturday afternoon near Hayes Avenue in Clinton.
Murley said at the time, Garner "wasn't real forthcoming" about the incident and that Garner appeared to be intoxicated. Murley also said Garner didn't know who shot him and that he saw no one around at the time of the shooting.
Murley also admitted that Garner's story sounded questionable from the beginning.
The bullet traveled from the right side of Garner's stomach area to the left side and since the bullet hadn't been removed and no gun was recovered, police didn't know what caliber or model of the gun or if it was a hand gun or rifle.
Garner was pronounced in fair condition at OU Medical Center three days after the shooting. Now, he's recovered.
Coincidentally, at the time of the shooting, Garner had a warrant out for his arrest after failing to pay court costs following a guilty plea to a 2014 criminal felony charge in Custer County. In April of that year, Garner was charged with domestic abuse – assault and battery after former conviction of two or more felonies.  He pled guilty to the charge in June of 2014 and was sentenced.  The warrant was issued in late December of last year due to failure to pay his court costs and fines.
Garner's been sentenced to five years in the Department of Correction on the charge of possession of a firearm after former conviction of a felony and four years in prison for domestic abuse – assault and battery second and subsequent and 90 days for the false reporting of a crime.
–              30              –