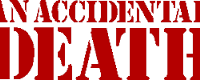 July 11, 2016
By Paul Joseph, Paragon Communications News Director –
The shooting death of a Clinton man has been ruled accidental.
According to the Clinton Daily News, 63-year-old Keith Wilson accidently shot and killed himself Thursday while removing a shotgun from his vehicle.
Custer County Sheriff Bruce Peoples said Friday that Wilson, who lives in the Canyons West housing addition, four miles west of town, had been unloading items from his vehicle when he removed a shotgun that apparently discharged, accidently, striking him in the abdomen area.
Peoples added that deputies investigating the accident came to the conclusion that the shooting was accidently with the help of a security camera which recorded the incident.
Wilson's wife, Ann came home and found Wilson. The sheriff was unaware if he was still alive at the time he was found.
The body has been sent to the state medical examiner's office in Oklahoma City.
Services are pending at a Clinton area funeral home.
–              30              –