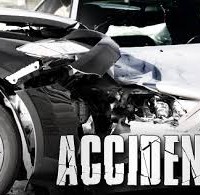 July 8, 2016
By Paul Joseph, Paragon Communications News Director –
A Mangum woman is in critical condition in an Oklahoma City hospital following a one-vehicle accident on a Harmon County road.
24-year-old Rachel Hanna is recuperating in OU Medical Center this afternoon after the 1996 Chevy S14 she was driving departed the roadway to the left. She overcorrected causing the vehicle to swerve back to the right where it then rolled 1-1/2 times landing on its top.  Hanna was air transported to the med center from the accident scene.
The Oklahoma Highway Patrol says Hanna and her passenger, 23-year-old Ashton Caward, also of Mangum, managed to get out of the vehicle on their own.
Caward refused treatment at the scene of the accident on County Road 1780 about 3.5 miles east and south of Vinson, Oklahoma.
The accident happened just a few minutes after 8 pm, last night.
The vehicle was equipped with seatbelts but weren't in use by the passenger.
–              30              –