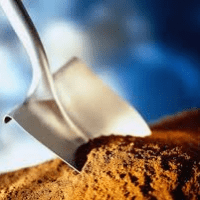 July 8, 2016
By Paul Joseph, Paragon Communications News Director –
After a number of state and federal roadblocks and hurdles, the new education center at the Elk City Museum is set for dirt work to begin.
The last formality, a ground breaking celebration was held on Tuesday morning at the complex on west 3rd Street, also known as old Route 66.
President of the Western Oklahoma Historical Society, Jim Coffey says it's been a long process, but the groundbreaking went without a hitch.
Coffey says the new building will be approximately three-thousand square feet and will contain a number of exhibits that will be changed periodically. A screen and computer for PowerPoint presentations will be provided by the city.
He says, finally, dirt work can begin in the next few days and the red-tape obstacles have been tackled.
Coffey says an attached building will also house new restrooms capable of serving large groups of bus and RV visitors to the museum.
Construction is expected to take about 180 days.
–            30              –