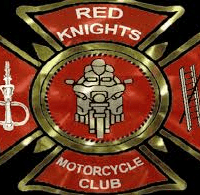 July 6, 2016
By Paul Joseph, Paragon Communications News Director –
The Red Knights will be serving as a pass through organization again this year as it "gets" and then "gives away."
The area's motorcycle riding club of about 25 members is given a check each year from the proceeds of the annual KECO/SFI golf tournament and the Red Knights turn around and give the money away.
Tommy Calverley is the president this year for the Red Knights, Chapter 8 club based in Elk City. He says with this years expected proceeds from the golf tournament, they will have given about $10-thousand dollars to the Dream League of Western Oklahoma, their charity of choice.
This Saturday is the 19th annual KECO/SFI golf tournament held each year at the Elk City Golf and Country Club, hosting 288 players on 72 teams.  The partial-charity event is welcome news for both the Red Knights and the Dream League as each are active at the tournament.   
Calverley says his Red Knights group is responsible for manning the "prize holes," verifying "holes-in-one" winners as well as cooking and selling hamburgers to the golfers. He says this year, they're going to additionally cook pork chop sandwiches.
He says the Dream League will also be there helping the Red Knights sell food and will use the money from the golf tournament for their expenses during the upcoming year.
As for the pork chop sandwiches and the hamburgers the Red Knights sell, Calverley was teased that they weren't very good.
Calverley says this will be the fourth year that the Red Knights have participated in the tournament.
–           30              –