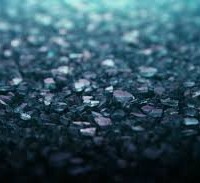 September 3, 2015
By Paul Joseph, Paragon News Director –
A Sayre man has been arrested for Methamphetamine.
Elk City police pulled over a red pickup traveling north on Main Street Monday night about 11:20 for a tag violation.  The officer immediately noticed the man, 30-year-old Siddoyle Warren Ireland nervous and shaking.  The officer wrote in his report that he suspected Ireland on Meth.
A search of the pickup allegedly revealed a small plastic bag rolled up inside another plastic bag that contained a white crystal-like substance inside.
Ireland was arrested and placed inside the patrol cruiser.
Another officer later observed a glass pipe inside the door.  It was allegedly found to have a white, crystal substance as well.  Residue in both the pipe and baggie later tested positive for the presence of meth.
Ireland refused a state blood test and was booked into jail and placed in the detox unit without incident.
No charges have been filed against Ireland according to online court records.
–     30     –