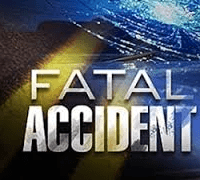 December 12, 2014
By Paul Joseph, News Director –
A three car accident in dense morning fog has claimed the life of a Canton man.
67-year-old Wesley Masonhall was pronounced dead at the scene of an accident on State Highwy 57 in Blaine County this morning.
According to the OHP report, one vehicle, a 2007 Mercury Grand Marquis was traveling north on the highway while a 1997 Freightliner semi was heading southbound.  Masonhall in his 2008 GMC pickup was following the Mercury when the northbound Mercury attempted to make a left hand turn causing the semi to veer to the right, running off the highway.  The semi came back on the road and struck Masonhall's pickup headon.
The other two vehicles ended up in a ditch after they both rolled over.
Both of the other drivers, 77-year-old Alsina Plummer of Geary driving the Mercury and 68-year-old Albert Harper of Mangum were treated and released at a local hospital.
Only Masonhall was not wearing a seatbelt.
–     30     –