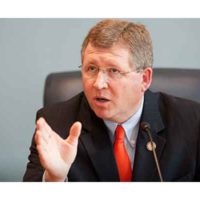 November 22, 2021
By News Director Jared Atha
While Democrats celebrated passage of President Biden's Build Back Better Act approved Friday in the House, Oklahoma's congressional delegation was condemning the measure with one Representative calling it dangerous.
In a statement from his office, Congressman Frank Lucas of Cheyenne said that "At a time when energy costs are skyrocketing, it's troubling that this bill rejects an all-of-the-above approach to energy research and instead focuses almost entirely on climate change buzzwords. Furthermore, the bill ignores the needs of rural America,".
The Western Oklahoma congressman said the House approval was about Democrats using gimmicks to dramatically increase the size and scope of the federal government and further burdening our children's children with "an unforgivable sum of debt."
He and every other Oklahoma House member voted against the act that was approved by a 220-213 vote.
Lucas went on to say "Oklahomans have witnessed the consequences of bad government before." and that he "remain(s) opposed to Washington Democrats' spending for the sake of spending mindset and I hope colleagues in the Senate reign-in this irresponsible bill."
Build Back Better won't have the support of Oklahoma U.S. Sens Jim Inhofe and James Lankford when it comes before them.
Both have condemned the measure with Lankford as recently as early November warning that if the act becomes law, it will trigger increased inflation when items and services have already increased this year.
Lucas is scheduled to appear tonight at the Elk City Civic Center as the keynote speaker during a meeting of the Western Oklahoma Patriots.
Tonight's meeting is scheduled to begin at 6:30.
Copyright 2021 Paragon Communications. All rights reserved. This material may not be published, broadcast, rewritten, or redistributed without permission.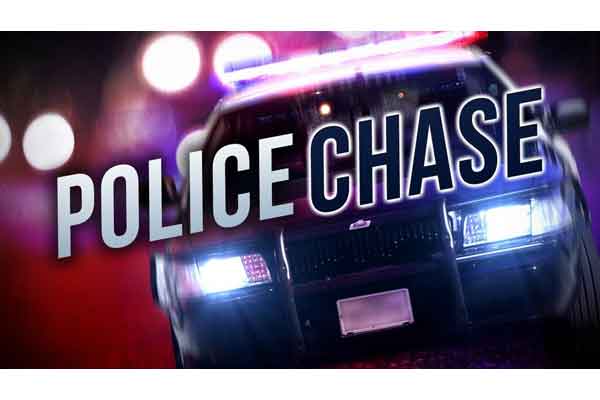 November 24, 2021 By News Director Jared Atha A Weatherford man was arrested in Washita County earlier this month after leading authorities on a high speed pursuit that saw speeds in excess of 115 miles per hour.