Nathan was born in Chillicothe, Texas, the youngest of 6 children, younger even than his twin brother, and radio co-host, Landry Brewer.
Nathan was raised in Elk City, Oklahoma where he has lived for more than forty years and where he graduated high school in 1994.  He completed college at SWOSU where he studied communications and then history eduction.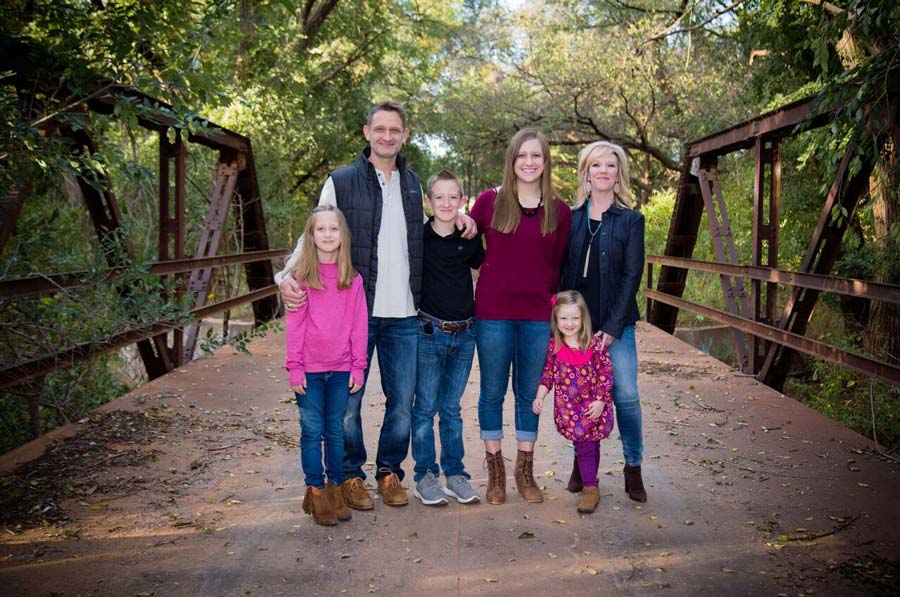 Nathan enjoys spending time with his wife, Julie, and their 4 children, he also loves reading.
Nathan has worked for KECO since March 2001. He can be heard Monday – Friday on The Early Morning Show from 7-8 am on KECO 96.5 FM.  He is also involved in sales and marketing.
Words from the Staff: "Strong, well-spoken, witty."  "He looks like Landry."  "Such a sharp wit."  "Quick on his feet." "He is smart and witty."
Interview Questions:
Q: What is your favorite thing about your career?
A: Getting to speak and write and come up with ideas to help businesses
Q: What did you want to be when you were small?
A: Pro football player. Pro basketball player. Pro baseball player.
Q: Which would you rather do: wash dishes, mow the lawn, clean the bathroom, or vacuum the house?
A: Vacuum the house
Q: Who is your favorite author?
A: Several: John Grisham, Nora Roberts, Nicholas Sparks, James Patterson, Pat Conroy, Aaron Sorkin
Podcast: One on One with Nathan Brewer         Email: nathan@kecofm.com