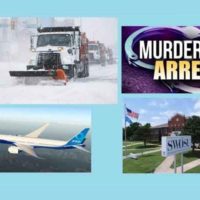 December 30, 2021
By News Director Jared Atha
As 2021 comes to a close we here at Paragon Communications like to look back at the top news stories from the past year that impacted our lives right here in western Oklahoma.
2021, much like 2020, provided us with a wide variety of stories that, quite frankly, made it hard to chose the top three. Narrowing it down wasn't easy. With "feel good" stories like a local hero recently being awarded the Medal of Honor. Or the sad stories of loss that included a Hammon teen losing his life in a tragic car accident last winter.
The wide range of impactful stories seemed to be more prevalent this year than compared to years past.
The first story on our list is the weather.
It seemed no matter what time of the year it was, western Oklahoma was the home to some crazy weather events – which is saying something for a state that has wild weather patterns on a regular basis.
Last February the state was hit with multiple winter storms that hampered the region for weeks. Through the majority of the month of February the winter storms and subzero temperatures struck the area so hard, by the request of Gov. Kevin Stitt, President Joe Biden declared a major disaster, making federal funding available to aid recovery.
Records were set too. Oklahoma City set a record for its longest straight period of temperatures at or below 20 degrees: 210 hours between February 9 and 17 beat its previous record in 1983. The temperature dipped to -14 degrees on February 16, the city's lowest since 1899.
The prolonged freeze caused pipes to bursts, damage to homes and businesses, and electric bills to soar – with electric providers still dealing with how to recoup the expenses today.
Wild weather in 2021 also produced an October 12 tornado that caused damage to the City of Clinton. According to City Manager Robert Johnston, the primary areas of damage were on the east and northeast side of the city, that saw power lines and traffic signs blown down, along with damage to the Clinton Regional Airport.
A few days later, the National Weather Service in Norman said the tornado that caused millions in property damage to the Clinton Regional Airport was rated as an EF-1.
There were no injuries or fatalities reported as a result of that storm.
Next on our list of the top news stories in western Oklahoma from the past year is change in leadership at local schools. It started in 2020 and continued into 2021, and that's superintendents moving on to different schools, or superintendents calling it careers.
In Elk City, after announcing his retirement in December 2020, Rick Garrison's successor was named in March. Mike Sparks, who served as the superintendent at Pioneer Public Schools in Chickasha, assumed the new role in July.
During the same week Sparks was formally hired, the Weatherford School Board announced the hiring of their new superintendent. Jill Henderson – who was the superintendent at Canute, became the district's first female superintendent on July 1.
Smaller school districts in the area saw change in leadership as well. Canute would hire Jamey Cook to fill the void left by Henderson, and Hammon would hire Ryan Baker to lead their school district.
Concluding our list of the top stories of 2021 in western Oklahoma is a double homicide in a small Dewey County community.
The town of Leedey was rocked when two women were shot to death in mid-September.
One of the victims was an EMT for Leedey.
Investigators say Sechrist was taken into custody that morning at the home he and Stacy shared, after calling authorities to turn himself in. He was booked into the Dewey County Jail and charged with two counts of Murder in the First Degree.
After an investigation, The OSBI said Angel's husband, Mitchell Boyd, told investigators that his sister, and her live-in boyfriend, wanted to come talk to him. Mitchell arranged for Tye Sechrist and Stacy to come to his and Angel's home in Leedey early that morning to talk. When they didn't arrive, he tried calling both Angel and Stacy. When neither answered, he went to the ambulance barn and found them both deceased. The sheriff's office received a 911 call at 3:10 a.m. reporting the double homicide.
Investigators say Tye Sechrist, Stacy Boyd's live-in boyfriend was taken into custody that morning at the home he and Stacy shared, after calling authorities to turn himself in. He was booked into the Dewey County Jail and charged with two counts of Murder in the First Degree.
Looking back at 2021 wasn't easy. There was a lot of "doom and gloom" mainly because of Covid-19 still lingering in our lives.
But during my look back at the news stories of 2021, it was easy to find good stories from the past 12 months. Stories like Boeing choosing Burns Flat to test their new 777 passenger planes, or sales tax intake improving for nearly every municipality in the region.
From everyone here at Paragon Communications: here's to a better, healthier, and prosperous 2022.
Happy New Year!
Copyright 2021 Paragon Communications. All rights reserved. This material may not be published, broadcast, rewritten, or redistributed without permission.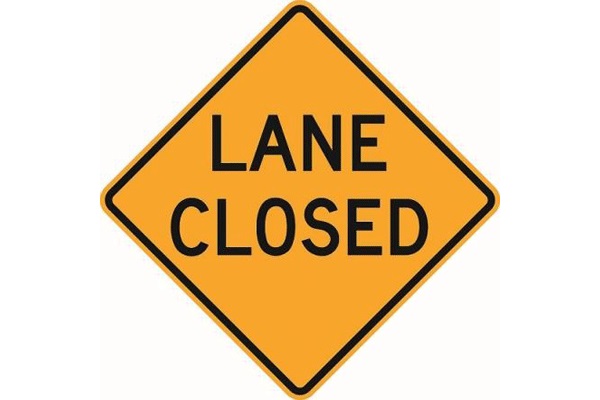 May 27, 2022 By News Director Jared Atha Oklahoma Department of Transportation officials want to make commuters this holiday weekend of ongoing construction projects that could slow down travel.