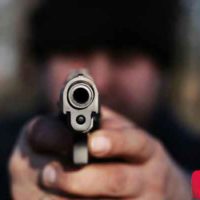 November 13, 2020
By News Director Jared Atha
An Elk City man receives multiple felony charges in Washita County District Court after threatening to kill a Burns Flat woman.
According to court records, 23-year-old Robert William Brown Jr. of Elk City was arrested on November 6 after being accused of assaulting a Burns Flat woman on August 24. Court records show Brown had sent a threatening text to the woman before the assault saying "your are going to die" then drove to the victim's Burns Flat home, put a gun to her head and attempted to force the victim into his vehicle while saying "I'm going to kill you".
Brown received one felony charge of domestic assault and battery with a dangerous weapon which is punishable by up to one year in the county jail or by up to 10 years in prison, and one felony count of computer fraud – a crime that if convicted is punishable by imprisonment of 10 years and a possible fine between $5,000 and $10,000.
Brown is due to appear in a Washita County courtroom on November 16.