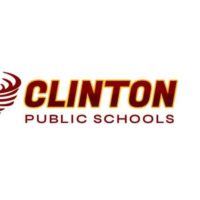 September 7, 2021
By News Director Jared Atha
School officials in Clinton say a fifth grader's claim that he was forcibly held down in a school bathroom by two students who cut his hair have been shown by video evidence to be untrue.
Superintendent Tyler Bridges told The Associated Press late Friday that videos reviewed by school officials do not support the boy's claim.
The boy initially told his family, who are members of the Cheyenne and Arapaho Tribes, that he was held face down by two students in a bathroom and that one of them cut off several inches of his hair.
In a statement, Bridges said that school officials were able to determine that the original allegation was false.
He said he and other school officials met Friday with Cheyenne and Arapaho tribal leaders and members of the Oklahoma Legislature's Native American caucus to discuss the incident.
In a joint statement from both the Clinton Public Schools and the Cheyenne and Arapaho Tribe, both parties agreed that video evidence uncovered in the investigation clearly shows that the student entered and exited the restroom by himself and was never in the restroom with two older students.
Long hair among Indigenous men, including Cheyenne and Arapaho people, often has cultural and religious significance, according to the Oklahoma Council for Indian Education.
Bridges said a Clinton Police Department investigation into the incident was ongoing.
Copyright 2021 Paragon Communications. All rights reserved. This material may not be published, broadcast, rewritten, or redistributed without permission.