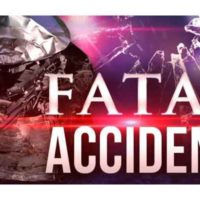 April 6, 2021
By News Director Jared Atha
A Hammon man has died and another has been hospitalized after the UTV they were riding in rolled over.
According to the Oklahoma Highway Patrol, the accident occurred in a pasture a half-mile north and one mile west of Hammon in Roger Mills County, just before 1:20 Monday afternoon.
OHP says 65-year-old Kerry Trout was driving a 2011 Polaris Ranger through the pasture when he lost control of the vehicle. The UTV would roll one and a quarter times before landing on the driver side. The roll over would eject both the driver and a passenger, 26-year-old Tyson Trout also of Hammon.
The OHP report says that Kerry Trout sustained massive injuries in the mishap and was pronounced dead at the scene.
Tyson Trout sustained head and trunk internal injuries and was flown to OU Medical Center where he was admitted, and last listed to be in stable condition.