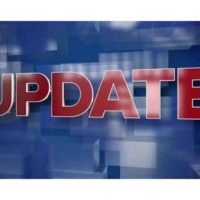 February 5, 2021
By News Director Jared Atha
More details surrounding the arrest of a Hydro man accused of sex crimes against children have been revealed.
35-year-old Tyler Wesley Davis, who has served as the assistant chief at the Hydro Police Department and had been a Caddo County reserve sheriff's deputy, was arrested last week and charged with four counts of child pornography, three counts of child sex abuse and one count of first-degree rape on February 1.
According to the probable cause affidavit, Davis allegedly shared multiple inappropriate pictures of minors on social media and had a relationship with an individual younger than the age of 14. On April 17, 2020 the social media service reported a picture to the National Center for Missing Children. The photo taken was allegedly an explicit picture of an individual which appeared to be anywhere between 10 and 14 years of age.
The social media service reported two separate instances of inappropriate pictures of children to the National Center for Missing Children. The court document said in one of the pictures the child was described as being a pre-pubescent toddler between 5 and 9 years old.
According to the affidavit, each of the photos sent to authorities contained data which provided a user name and an IP address from the internet provider the individual was using.
In an interview with the Oklahoma State Bureau of Investigation, the victim said she had intercourse with Davis on multiple occasions, and that he allegedly took photos and videos during the incidents.
Davis is currently being held on a $750,000 bond. A preliminary hearing conference is scheduled for March 10.