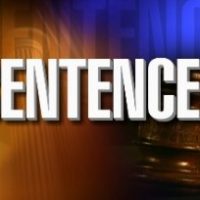 January 12, 2021
By News Director Jared Atha
In a press release, The Oklahoma Department of Corrections announced Monday that a former correctional officer has been sentenced in a case involving contraband.
55-year-old Jeffrey Fraze of Lone Wolf was sentenced January 5 for the introduction of drugs into North Fork Correctional Center in Sayre. Fraze was found guilty on five charges including trafficking in illegal drugs, bringing contraband drugs into a penal institution, conspiracy, unlawful possession of a controlled drug with the intent to distribute, and possession of contraband by an inmate.
Beckham County District Judge Michelle Roper sentenced Fraze to 13 years, eight to be served in Oklahoma Department of Corrections custody.
Agents with the department's Criminal Interdiction Unit investigated the case.