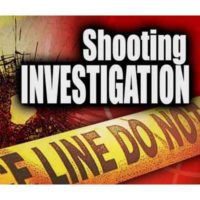 December 1, 2020
By News Director Jared Atha
A second man has been charged in Custer County District Court for his involvement in a shooting and robbery attempt near the SWOSU campus in Weatherford on October 27.
An outstanding warrant for 20-year-old Damien Creshaud Davis of Longview, Texas was issued recently after being charged with first degree robbery, assault with a dangerous weapon, and conspiracy.
According to court records, Davis was one of four men involved in the shooting that took place at an apartment complex in the 100 block of West University Drive.
19-year-old Kingsley Ehigie Ehiemua of Fort Worth, Texas was charged on October 30 with first degree robbery, assault and battery and conspiracy as well.
A probable cause affidavit shows that Weatherford Police were dispatched to the apartment complex after a report of gunshots. When officers arrived they found a man who had sustained two gunshot wounds. The man said a male subject allegedly put a gun to his back and demanded money.
The man told police that while reaching for a gun, he was shot in the back. The man then allegedly returned fire and struck the suspect at least once.
Shortly after the shooting officers stopped a vehicle and noticed blood stains in the car. Davis, Ehiemua, and another individual were occupants in the car – with Ehiemua suffering from gunshot wounds.
In later interviews with officials, it is suspected that the incident may have stemmed from a disagreement between the man and Davis over a drug deal, and that Ehiemua had shot the victim in the back and arm.
Court records show the guns used have not been located.