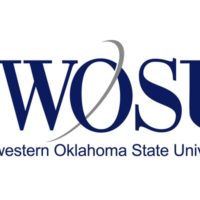 November 24, 2020
By News Director Jared Atha
All 22 members of the screening committee that is assisting in the search for a new president of Southwestern Oklahoma State University attended the group's first meeting held November 19 on the Weatherford campus.
The Regional University System of Oklahoma Regents are leading the effort. Regent Jane McDermott and RUSO Executive Director Sheridan McCaffree directed the first meeting.
Higher Education Leadership Search Consultants is assisting in the search for SWOSU's next president, who will replace current President Randy Beutler, who announced his retirement effective June 30, 2021.
Applications are being accepted through December 6. Dr. Alan Medders of HELS said the company is receiving numerous inquiries about the position from around the United States.
The next screening committee meeting is scheduled for December 10 to review resumes and make candidate recommendations to the RUSO board.
As previously reported by Paragon Communications, a lot of local input will go into the selection of SWOSU's next president with man familiar faces being a part of the committee.
Search committee members include, among others, local banker and RUSO Regent Lake Carpenter of Leedey, Greg Adams, Owner of Salisbury Pharmacy in Clinton, Weatherford Mayor Mike Brown, Vice President of 1st National Bank of Elk City Brent Meador, and Dean of the SWOSU-Sayre Campus Bill Swartwood.