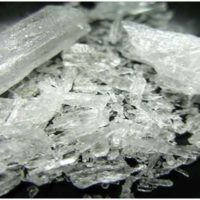 November 18, 2020
By News Director Jared Atha
A Sayre man was arrested and charged after being found in possession of illegal drugs and drug paraphernalia near the Elk City High School.
According to a probable cause affidavit, police were speaking with an apartment manager located in the 2300 block of West County Club Boulevard in Elk City. While speaking with the manager an officer observed a car to pass by them, and recognized the driver as being a person who has had multiple law enforcement encounters involving drug activity.
The police eventually caught up to the car and pulled them over at a nearby convenience store. After searching the driver, 58-year-old George Thomas, the officer would search the vehicle and find a syringe inside a cup, and multiple syringes in a duffle bag that Thomas claimed was his. Thomas was issued two citations through the city, and released from the scene.
However, the passenger, 47-year-old Shawn Dale Callahan of Sayre, was not so lucky.
According to the report, while being searched, officers would find a small baggie inside the suspect's pocket. When asked what the baggie was, Callahan would state that it was "a misdemeanor". The officer would remove two bags with what later field tested positive to be seven grams of methamphetamine.
The officer would also discover that Callahan had two confirmed Elk City municipal warrants.
Callahan was arrested and booked into the Elk City Jail.
He was formally charged in Beckham County District Court with one felony count of unlawful possession of a controlled drug with the intent to distribute.
His next court date is scheduled for December 21.