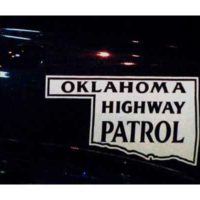 October 29, 2020
By News Director Jared Atha
A Clinton man was seriously injured after being in a two vehicle accident in Oklahoma City.
According to the Oklahoma Highway Patrol, 68-year-old Vernal Washington was merging onto Interstate 40 yesterday afternoon near Mustang Road, when for an unknown reason suddenly slowed down in front of a 2020 Volvo semi-truck. The truck would hit the 1996 Ford Ranger driven by Washington, causing it to depart the roadway to the left striking the cable barrier.
The driver of the semi, 28-year-old Ravinder Singh of Bakersfield, California was uninjured. However, Washington was transported to OU Medical Center and admitted in serious condition with head and trunk internal injuries.