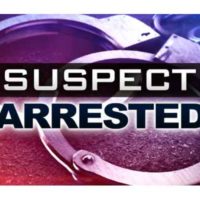 October 16, 2020
By News Director Jared Atha
A Bakersfield, California man was arrested in McLain County recently after being found to be in possession of a stolen vehicle from a dealership in Clinton.
According to a probable cause affidavit, 27-year-old Myron R. Washington Junior was pulled over by a deputy with the McLain County Sheriff's Department on September 13 while driving a black Jeep SUV that did not have a proper license plate displayed.
Washington was arrested for driver under the influence. During the arresting process, the suspect was unable to show any proof of ownership and the vehicle was found to be registered to a dealership in Clinton. A search of the vehicle turned up various keys to different vehicles, including one for a Honda.
The deputy would contact the Clinton Police Department, who would proceed to contact the owner of the dealership where he was told that he was indeed missing a Jeep SUV out of his lot.
It was determined that the suspect gained entry to the dealership by breaking a back door. A Honda vehicle was also found at the dealership, and was determined to be stolen out of California as well.
Washington was charged in Custer County District Court with larceny of an automobile and second degree burglary.