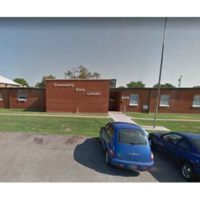 September 17, 2020
By News Director Jared Atha
The Community Care Center, which is located inside the old armory building in Elk City, will be receiving a generator thanks to donated monies and financial help from the city.
During the latest meeting of the Elk City Commission, the commission approved a quote received from Culver Electric to install a generator for refrigeration and freezer units at the building for just over $10,400.
City Treasurer and Help Inc. board member Lisa Church says $5,000 of tornado relief funds that was donated to the city will help offset the cost.
Church says Help Inc. will pay for the pad that the generator will sit on. She went on to tell the commission that Help Inc. has seen an uptick of clients that they serve. She says the organization served over 90 clients during their last serving day.