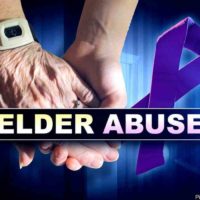 August 31, 2020
By News Director Jared Atha
A Corn woman was charged in Washita County District Court after allegedly obtaining funds from a woman in a nursing home.
According to a probable cause affidavit, 57-year-old Edwina Kay McMahon was charged last week with one felony count of abuse by caretaker after an investigation conducted by a deputy with the Washita County Sheriff's Department showed that the suspect had become the durable power of attorney for an elderly woman who had just been placed into a nursing home. The report stated that the deputy had determined that just over $1,700 was withdrawn from the victim's account, and there was an outstanding balance of just under $5,400 that was owed to the nursing home.
Upon further investigation it was discovered that McMahon had sold the victim's home in Binger, Oklahoma for a $20,000 profit. The affidavit stated that McMahon claimed that the victim had given her the home along with its contents, however the property was listed as joint tenancy with joint tenancy with a life estate. Which, by Oklahoma law, does not allow the sell of property until one of the two parties passes away, or one signs off on the agreement.