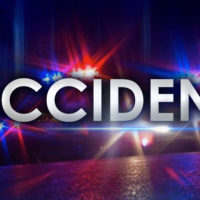 August 6, 2020
By News Director Jared Atha
A semi truck accident between Elk City and Canute Wednesday afternoon disrupted traffic for a long period of time and sent one man to the hospital.
According to the Oklahoma Highway Patrol, the accident happened on Interstate 40 near the 43 mile marker when the 2019 International semi truck and trailer driven by 62-year-old Herbert Preinitz of Mount Prospect, Illinois departed the road to the right before he over corrected to the left and crossed both westbound lanes of the interstate. OHP says the truck entered the center median and struck the cable barrier which caused the truck to roll onto the driver's side. OHP says Preinitz was pinned inside the vehicle for an hour and 15 minutes before being freed.
Preinitz was air lifted to an Oklahoma City hospital where he was admitted for head and arm injuries. He was last listed to be in stable condition.
The accident caused both the inside lanes of I-40 to be closed for nearly three and a half hours before crews could clear the debris.