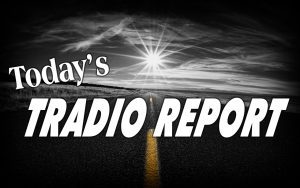 Tradio is heard every Monday through Friday from 10am – 11am. Callers can call or text 580-225-9697 to buy, sell, or trade during that time (limit three items per call please). Non commercial items only please. If you would like to advertise your business please call 580-225-9697.
---
g-SALE OPEN TIL 1 TODAY, 8A TOMORROW 1 908 bowman in Elk City
---
FOR SALE: layin hens
559-3285
---
FOR SALE: puppies for adoption 50.00
291-3875
---
LF: good vehicle for 1000.00 w/trlr hitch
3392051
---
G-sale 206 N 7th Sentinel today til & tomorrow 8a-?
---
G-sale 601 n Locust Elk City today til ? tomorrow 8a
---
FOR SALE: hereford bull
305-5005
---
LF 50 amp RV cord 100′
339-3831
---
FOR SALE: 02 763 bobcat skid steer 10,500.00
339-6673
---
FOR SALE: ZT cub cadet mower 42″ new motor 800.00, blue heeler pup 8 moths old male 250.00
LF:  1999 GMC yukon denali transmission 98-2000
2161786
---
LF metal T's for pool liner for above ground pool, and some of those plastic pins, free kitties
3020307
---
FOR SALE:  4000 sq ft bldg w 6 acres near W'ford
302-0284
---
FOR SALE: hydraulic whl chr lift for vehicle 400.00, pasture shredder for hire
6794619
---
FOR SALE: piano  600.00
6600402
---
FOR SALE: flt bed for pu, int/ext 32″ door
480-5799
---
FOR SALE: 06 heritage softtail harley 43k miles 3500.00
497-6843
---
erick chicken auction saturday 2p, check in at 10a
4394997
---
LF:  carport – 2-car
821-6763
---
G-sale 1502 w ave A Elk City tomorrow 9a-1p
---
FOR SALE: 98 chevy pu, 88 pu
940-585-6044
---
LF:  pop-up/bumper-pull camper, LF:  lg chest freezer
374-1658
---
FOR SALE: 2014 Kia Optima, new tires, hard loaded 128k miles, super clean, runs great 4200.00 obo
774-4655
---
FOR SALE: dorper hair sheep few miles n of Elk city 150.00
374-1424
---
FOR SALE: pu body parts 2013 1/2 ton….hood and front bumper, silver in color 50.00 ea, both for 80.00
301-1751
---
FOR SALE: torquer intake manifold chevy small 85.00, lakewood scatter shield 300.00
526-3155
---
LF welder / generator with or without trlr
303-0477
---
G-sale 1105 W Ave C elk tomorrow 8-5