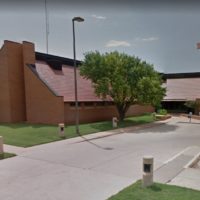 May 21, 2020
By News Director Jared Atha
The number of active cases of COVID-19 in the area remain relatively low.
According to the Oklahoma State Department of Health there has been no change in area counties when compared to Wednesday. Greer, Jackson and Kiowa Counties have 2 active cases each while Washita County still has 1 active case.
Oklahoma jumped over the 1,000 mark again with active cases of the virus today. Currently there are 1,015 active cases in the state, an increase of 48 active cases when compared to Wednesday.
There has been 1 additional death in the past 24 hours due to COVID-19. That brings the state's total to 304.
Meanwhile, hospitalizations remains very manageable in Oklahoma with 201 Oklahomans occupying hospital beds due to COVID-19. Oklahoma currently has around 5,500 available hospital beds statewide if needed.
For most people, the coronavirus causes mild or moderate symptoms, such as fever and cough that clear up in two to three weeks. For some, especially older adults and people with existing health problems, it can cause more severe illness, including pneumonia.
Local municipalities are slowly reopening for normal day-to-day operations. In Elk City, municipal court at the Elk City Police Department is scheduled to resumed Thursday. Police Chief Eddie Holland says there is a procedure in place to continue to practice social distancing if someone is to appear in court. Holland says if someone is scheduled to appear, to remain in their car until summoned. He says only 1 person will be allowed to enter at a time, and hand sanitizer will be provided.