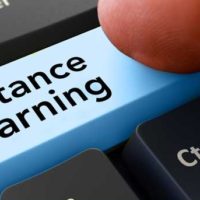 March 25, 2020
By News Director Jared Atha
The Oklahoma State Board of Education has approved to end in-person schooling for the rest of the academic year to slow the COVID-19 pandemic.
Along with other states in the country, including neighboring Kansas, Oklahoma public schools will close their buildings for the remainder of the school year and will continue with distance learning.
The Oklahoma State Board of Education approved the measure during a meeting Wednesday. The board agreed with state schools Superintendent Joy Hofmeister's proposal to continue instruction through distance learning.
Elk City Superintendent Rick Garrison says although it's unprecedented, it is the right move.
The state board of education voted last week to close all public schools in the state until April 6. That order will stay in place as school districts develop plans for remote learning.
The move also means no extracurricular activities at schools will take place for the rest of the academic year.
School districts must submit distance learning plans to the Oklahoma State Department of Education, and they must include provisions for English learners and special education students. Garrison says Elk City school administrators and teachers have been proactive towards developing a plan since the first day they let out of school.
All schools in the state will start some form of distance learning on April 6.