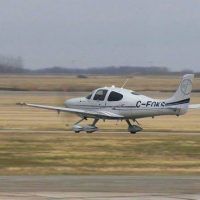 October 8, 2019
By Paragon News Director Paul Joseph –
The municipal airports in both Mangum and Cordell have each received major grants for improvements and repairs.
The US Department of Transportation recently announced the grants totaling $300-thousand dollars for each airport.
In Cordell, the grant will rehab 3,430 feet of runway including a seal coat in addition to the precision approach path indicators.
Mangum's mayor, Mary Jane Scott says Mangum leaders are very pleased to receive the monies, adding that airport improvements are very expensive.
She says the improvements to Scott Field in Mangum include rehabilitation to the runway and the apron as well as for lighting.
Scott says the only thing better than receiving notification that her community is going to receive a $300-thousand dollar grant is actually receiving the money.
The grant is thought to be released over the next two fiscal years with the first half coming during the current year. The next installment is dependent upon next year's Federal Aviation Administration appropriations as authorized by Congress.
– 30 –