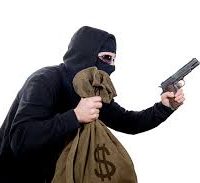 June 11, 2019
By Paragon News Director Paul Joseph –
A warrant has been issued for an Okeene man, thought by Weatherford police as the robber of a convenience store.
Bond has been set at $250-thousand dollars for 20-year-old Brent Michael Schroeder who has been charged in the crime with first degree robbery of the Jiffy Trip on North Washington Street on April 19.
According to a Weatherford Police release, officers were dispatched to the store around 3:13 am on that Wednesday in reference to an armed robbery. Upon arrival, they were informed that the suspect had instructed an employee to give him the money out of the register while he was pointing a gun at the worker. The suspect then left on foot with about $87-dollars.
The press release says investigators were able to get a vague description of the suspect at the time, but through video surveillance from several cooperating businesses, tips from the public and information from other agencies, police have been able to determine the suspect as Schroeder.
Those with information regarding Schroeder or his location are urged to call the Weatherford Police.
Schroeder is also facing three criminal misdemeanors of assault and battery, all from 2018 in Blaine County. That's where he's due in court on June 18 to appear on those three charges.
– 30 –