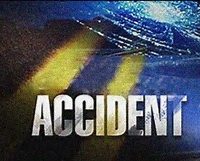 June 11, 2019
By Paragon News Director Paul Joseph –
A Clinton man has been treated and released at a local hospital following an accident in Blaine County while a Guthrie woman as been recuperating in an Oklahoma City hospital.
33-year-old Justin Gene Adams, the driver of a 2015 Ford pickup was treated at Mercy Hospital in Watonga for a leg injury in the accident that happened Monday afternoon about 4 miles east of Watonga.
31-year-old Faith Nicole Seifert was admitted to OU Medical Center with head and external injuries after being air transported there following the 2:45 pm accident on State Highway 3 and County Road NS-2610.
According to the Oklahoma Highway Patrol report, Adams' vehicle was eastbound on the highway while Seifert was heading west in a 2004 Acura. When Adams turned left in front of the Acura, the two vehicles collided.
A passenger in Adam's pickup, 32-year-old Dustin James Moss of Arapaho, was not injured.
The cause of the collision is listed as failure to yield.
Moss and Adams were reportedly wearing seat belts while Seifert was not.
– 30 –