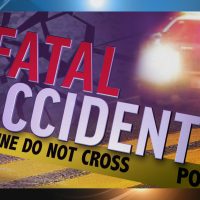 June 3, 2019
By Paragon News Director Paul Joseph –
Two people have died as the result of two separate, single vehicle accidents in Western Oklahoma.
A 12-year-old Altus boy died in an accident on Friday night about two miles south of Altus. Then on Sunday, a 78-year-old Arizona man died about 6-miles west of Hinton on Interstate 40. Both accidents are still under investigation.
The Altus boy was one of four juveniles that were ejected from a 2004 Chevrolet SUV driven by 18-year-old Daquan Riggins, also of Altus. Only Riggins and another juvenile female were the only two not ejected from the SUV as a result of the accident of which the description has not been released by the Oklahoma Highway Patrol.
What is known is that the vehicle was traveling on East County Road 166 in Jackson County, about a half-mile west of County Road 206 about 10:45 pm, Friday night. The passengers, all juveniles, three females and two males, ranged in age from 12 to 17 and all were from Altus.
Some were wearing seat belts, some not.
Junior R. Harper of Springerville, Arizona was pronounced dead at the scene of an accident about 6.3 miles west of Hinton that occurred Sunday morning about 10:29 am on I-40. Another Springerville man is in serious condition in an Oklahoma City hospital.
Harper was driving a 2000 Ford Expedition east on the interstate and, according to the Oklahoma Highway Patrol, above the posted speed limit. The report says Harper's vehicle departed the roadway to the left where it continued into the median before attempting to re-enter the roadway. Instead, Harper lost control and the Expedition entered into a broad slide overturning an unknown number of times before coming to rest on the driver's side. Harper was pinned in the vehicle for about two hours before finally being freed by the Hinton Fire Department.
43-year-old Michael D. Peters was ejected an unknown distance from the vehicle as it rolled along the right side of the roadway. He's suffering with head, internal and external injuries at OU Medical Center.
Harper was wearing a seat belt while Peters was not.
– 30 –