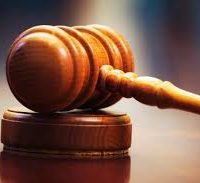 April 15, 2019
By Paragon News Director Paul Joseph –
Elk City police are looking for an Elk City woman charged with child neglect as detectives believe she encouraged a juvenile to shoplift and distribute marijuana.
An arrest warrant has been issued for 36-year-old Wendy Ellen Longberry after investigators found text messages from Longberry encouraging a 17-year-old female to involve herself in crimes. The text messages allegedly contain a confession by the juvenile to committing the crimes and Longberry allowing it without any consequences, even encouraging her to commit shoplifting and explaining to the juvenile what to take in order to shoplift.
The probable cause affidavit says police observed text messages regarding the encouragement to obtain, possess and distribute marijuana. Investigators also observed that the child admitted – in the text messages – that she was lacing her marijuana with Xanax and smoking the combination.
Longberry has been charged with encouraging a minor to commit a drug related crime and child neglect.
In a later interview, both Longberry and the child acknowledged and allegedly confessed to the illegal actions of distribution, narcotic possession and shoplifting.
Her bond is set at $25-thousand dollars.
– 30 –