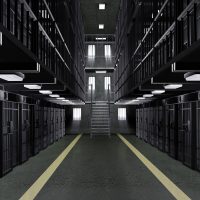 March 14, 2019
By Paragon News Director Paul Joseph –
A Hollis man has been sent to prison after pleading no contest to one count of child sex abuse.
56-year-old Valentin Benavidez, the third, was recently sentenced to the Oklahoma Department of corrections for 8 years.
After first being denied bond, he'd been held on a half-a-million-dollar bond as his case was going through the court system.
According to a probable cause affidavit, the Harmon County man was in Erick visiting and had been left alone with the child while his brothers were away on an errand. During that time, Benavidez and the child reportedly traveled to a convenience store where he touched the young victim inappropriately and then told the child not to tell anyone or he would to back to prison.
When Valentin was questioned later by an Oklahoma State Bureau of Investigation agent, he originally denied the allegation. Last month, he changed his mind.
He was convicted in 1994 in Oklahoma County to forcible sodomy, lewd or indecent acts to a child and first degree rape, but released from prison in 2010.
He was officially given a 30 year sentence by the judge in February with all of it suspended except as to the first eight years. He'll get credit for him already served.
– 30 –